Joined

Jun 2, 2021
Messages

19
Hi, we were coming to the end of the robbery, having wiped up most of the government officials in the zone.
We heard shooting from one side and decided to push closer to investigate, upon getting closer, we saw Head of Department, Kayleigh LeBlanc, shooting us from the green zone.
I told her to leave and she did once she realised none of the gang members could not even shoot from where she was shooting.
Now, following this, Anthony LeBlanc was trying to explain what he saw/heard, as he was in the car the entire time anyway, as you can see from this POV he was in the passenger seat the whole time.
From her POV:
720p-57810622
Anthony LeBlanc continued to claim that the tyre popped causing her to swerve into the Green Zone, but that still doesn't explain why she unloaded two clips whilst inside the green zone.
This was the position of her car and where she was shooting from, inside a green zone: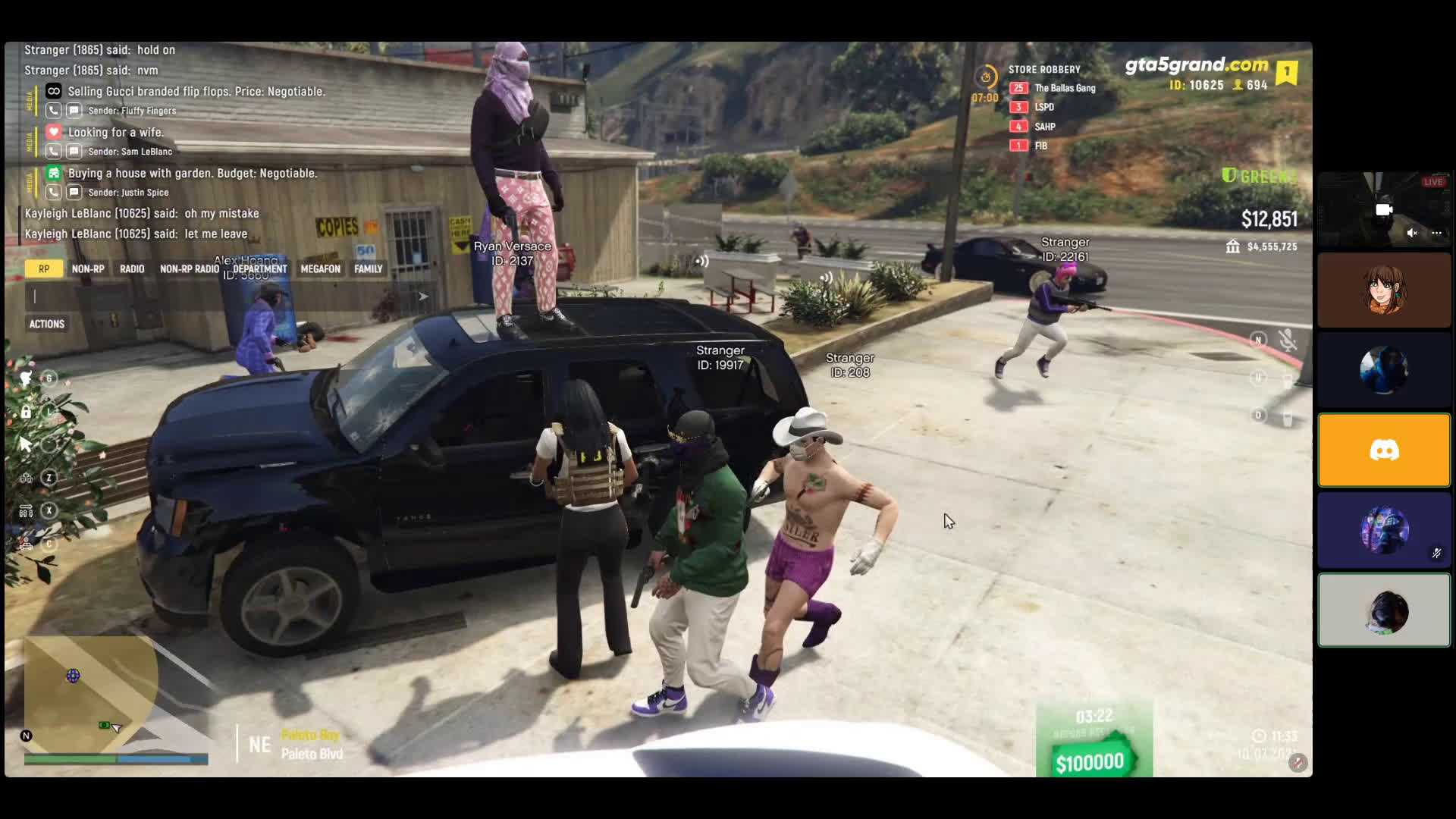 Watch "Desktop 2021.07.10 - 12.35.37.07_Trim" on Streamable.
streamable.com
After seeing her POV on discord, it was clear that her tyre didn't even pop, I in fact shot every car in my own HQ and couldn't get a single one to pop.
So why Anthony said this I'm not sure, maybe hoping I wouldn't dig deeper, but I did, he then TP'd to me a bunch of times after the events, trying to explain himself, which I also have POV of if it is required.
Kayleigh invited me to a call with Sam and Eternal, where I was asked to forget about it, but whilst thinking back to my time in FIB, as high command I believe the repercussions would have been much different for someone who isn't Kevin Leblanc's wife.
Whilst being what I think is quite fair, simply requesting her POV to try and make sense of the situation, she also called me a jerk and dick in OOC in front of two different admins and nothing was done about it.